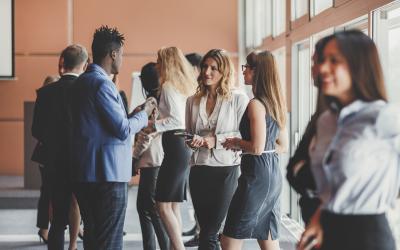 FPA Job Board
Connecting financial planning job seekers and employers.
Job Seekers, Welcome to FPA Job Board
Anne Rotschi
Location: Houston, Energy Corridor
"Everyone has a professional dream and has the ability to reach it."
How will clients benefit with you as their coach?
My clients gain clarity on where they are now and what is their desired long term and short term goal. They design an action plan with milestones to reach their goals.
What results have clients reported after working with you?
My clients have been able to initiate a change and move forward after having been stuck for several months. They also gain confidence in themselves.
What do clients say about working with you?
My clients feel supported, challenged and held accountable for their actions.
What are 5 strengths you have as a coach?
Outstanding listener | Result-oriented | Structured | Authentic | Supportive
What is your coaching philosophy?
Everyone has a professional dream and has the ability to reach it.
What types of people do you typically coach?
I coach professionals in the Oil and Gas industry (engineers, managers, leaders) : those who want to grow in their existing career, those who are undergoing a challenge (project, relationship...) and those in transition.
What is your professional background?
I have a Master's degree in Energy and I have 15 years experience in the Oil & Gas industry : 10 years in France in gas transportation, 5 years in Malaysia in engineering.
Ready To Get Started?
Order Online below.
Three 30-Minute Coaching Sessions
The Career Coaching service matches individuals with a personal coach--a confidant, champion, and challenger who will help you:
Gain personalized guidance through job transitions
Prepare and navigate through your annual reviews
Leverage your behavioral and professional strengths effectively
Diagnose reasons for career dissatisfaction
Learn how to take action in networking, interviewing, and taking on new opportunities
With Career Coaching you can:
Learn how your behavioral style affects those you work with
Build a compelling value proposition for a potential employer
Manage change more effectively
Overcome hurdles that impede success
Sustain professional success and maintain balance
Get ongoing support through all phases of your career
Powered By